Maegon Sauer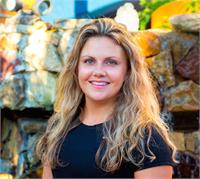 MS, CSCS, USAW Level 1, NASM CPT
Maegon earned her Bachelor's in Exercise Science with a minor in Sport Management, as well as her Masters in Exercise Physiology from the University of Mary Hardin-Baylor in Texas. While at UMHB she played 3 years of NCAA collegiate soccer and also worked as a scientific research assistant in the Human Performance Lab. Throughout school she gained experience working for sport performance and fitness facilities both locally and across the nation. These include Strength and Conditioning internships with the Baylor University Men's & Women's Basketball teams and Prolific Athletes in Carlsbad, CA. She has also coached and developed training programs for high school athletes and military personnel to enhance their athletic abilities.

Most recently, Maegon worked at IMG Academy as a Physical Conditioning Coach. There she lead the Athletic & Physical Development program for kids and adults from a variety of athletic backgrounds. She also assisted with the strength and conditioning coaching for all tennis, soccer, basketball, and other camp sports.
Maegon Sauer instructs the following:
This circuit style class incorporates strength and cardio into one high-impact workout that varies each session. You will target all muscle groups for a full body training session.




This circuit style class incorporates strength and cardio into one high-impact workout. You will target all muscle groups for a full body training session.




Looking for an intense low-impact cardio workout? Then look no further - you'll find this in a Spinning class! Whether you are just beginning your fitness journey or you are a
seasoned athlete, Spinning will not only challenge you but it will change you. There are
many benefits to indoor cycling:
• It's easy on the joints.
• You are in charge of your own resistance and how fast you pedal.
• No complex routines or choreography.
• Classes are conducted in a positive environment - we motivate each other!




Become a champion and start your day off with a punch! Train and hone your physical abilities to move with maximum strength and speed during Breakfast Punch. Focus on creating a balance between agility, coordination and strength through resisted functional training, cardio-respiratory and explosive strength exercises in a dynamic and fun environment.




"Fully Loaded" Boot Camp is a fun style of High Intensity Interval Training (HIIT) which incorporates a variety cardio, weight training, and body weight exercises sure to blast fat and build muscle! Each class will incorporate new exercises & unique styles of training that will keep your muscles guessing.




Whether you are a beginner, an avid fitness enthusiast, an athlete or just tired of the same routine, come try this whole new approach to exercise.... Our HIIT class is designed to deliver maximum total body results with a full body strength training and cardiovascular workout done in a group setting. This training uses a wide variety of interval training techniques, including lifting weights/objects, pulling, pushing, plyometrics, and running. This will help you lose body fat, increase cardiovascular efficiency, and increase strength. It resembles military basic training and addresses the full-body conditioning you are working toward.