Tabata
Tabata is a form of High Intensity Interval Training (HIIT) that involves eight continuous bouts of 20 second work periods followed by 10 second rest periods of a single exercise. Tabata training produces maximum calorie burn followed by an increased metabolism that continues to burn calories after the session.
Class Format:
-10 Minutes: Foam Roll/Active Warm-Up
-25 Minutes: 5 Tabata Exercises
-10 Minutes: Foam Roll/Stretch Cool-Down
This class is taught by:
Aaron
Kurtz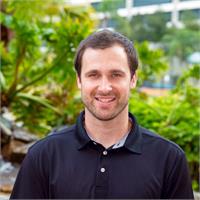 Aaron is certified through the American College of Sports Medicine (ACSM). Aaron holds a Master's degree in Health, Physical Activity & Chronic Disease from the University of Pittsburgh as well as a Bachelor's degree in Exercise Science from Slippery Rock University (PA). Aaron places an emphasis on identifying and correcting improper movement patterns, not only to improve his client's functional ability and prevent injuries, but also to help them in achieving their health and fitness goals. Aaron's main priority in the health and fitness field is to help people live a more healthy and enjoyable life through physical activity and exercise.
Anthony
Frank