Aerial Yoga (Open Level)
This Aerial experience is designed to introduce beginners to Aerial Yoga while building confidence and comfort level with elevated yoga moves. Aerial yoga mixes together ancient yoga techniques with modern acrobatic exercises in order to create a total body workout that is fun yet challenging. This workshop program is appropriate for all fitness levels and is a great starting point even if you've never experienced yoga of any kind before.
This class is taught by:
Marina
Luna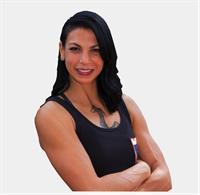 Marina Luna's practice of yoga has spanned for more than a decade. Through yoga, she has found that the greatest way to honor the body is through balance; a balance between strength and grace, movement and stillness, effort and ease. Marina has taught yoga in Asheville, North Carolina; Albany, New York; Brattleboro, Vermont; San Francisco, California; Atlanta, Georgia; and now in beautiful Sarasota, Florida. She finds yoga to beautifully ground her other passion, that of teaching and performing aerial arts, and blended the two by creating the aerial yoga program, Firefly, in 2010. She brings a joyful sense of curiosity to her classes where her love of music and motion is evident.
Tamara
Page