Mini Boot
Blast that booty into shape with a 30-minute workout that is designed for people who like intense workouts and variety, but don't have a lot of time.
This class is taught by:
Michelle
Draper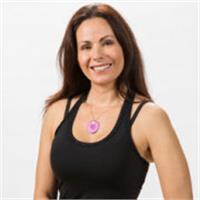 Michelle is a Certified Personal Trainer with a passion for fitness and fun. She loves to encourage, motivate and support her clients toward their individual fitness lifestyle goals. Michelle is certified as an instructor in TRX (Suspension Training). TRX is a collection of unique exercise movements that utilize your own body weight to provide the ideal mix of support and mobility in strength training, endurance, balance, coordination, flexibility, power and core stability.
Michelle is also a Softball Conditioning Coach through the National Youth Sports Coaches Association. She enjoys volunteering her time with the local fast pitch Heat 01 travel ball team. Her goal and focus is in assisting the girls to become the best that they can be with a healthy approach to strength and conditioning skills, along with positive team building.
Shauna
Grier
Shauna has been in the fitness industry since the early 1990's. She excels at teaching and instructing group fitness classes, as well as offering one to one personal training. As a certified personal trainer, Shauna shares her passion for fitness through highly personalized physical and nutritional counseling. Shauna also focuses on movement and stabilization for protection of the joints and connective tissues as a part of her whole-body approach to fitness.
Shauna specializes in the Active Isolated Stretching method of the Active Release Technique (ART) to effectively treat problems with muscles, tendons, ligaments, fascia and nerves. Although often ignored, stretching is a critical component to any wellness program and Shauna integrates stretching as part of her regime for every client.
Shauna is happy to work with her clients at the venue of their choice – they can come to the studio, train at home or even work with her at a different facility.
Maegon
Sauer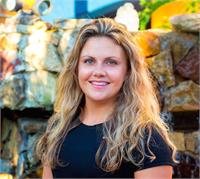 MS, CSCS, USAW Level 1, NASM CPT Maegon earned her Bachelor's in Exercise Science with a minor in Sport Management, as well as her Masters in Exercise Physiology from the University of Mary Hardin-Baylor in Texas. While at UMHB she played 3 years of NCAA collegiate soccer and also worked as a scientific research assistant in the Human Performance Lab. Throughout school she gained experience working for sport performance and fitness facilities both locally and across the nation. These include Strength and Conditioning internships with the Baylor University Men's & Women's Basketball teams and Prolific Athletes in Carlsbad, CA. She has also coached and developed training programs for high school athletes and military personnel to enhance their athletic abilities.

Most recently, Maegon worked at IMG Academy as a Physical Conditioning Coach. There she lead the Athletic & Physical Development program for kids and adults from a variety of athletic backgrounds. She also assisted with the strength and conditioning coaching for all tennis, soccer, basketball, and other camp sports.