Barre Fusion
Barre Fusion incorporates familiar cardiovascular training exercises with the addition of ballet and yoga movements. The movements are sequenced in a specific order to achieve strength, balance, coordination and grace. Using subtle variations such as tempo changes, movement progressions, pulses, and hold, Barre Fusion is a workout that maximizes both results and fun!
This class is taught by:
Vicki
Vara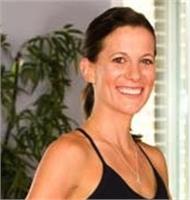 Though she is one of the newest members of the Studio South Fitness team, Vicki has plenty of experience! She recently relocated to beautiful Sarasota from Sparta, NJ and brings with her over 15 years of experience in the fitness industry. Vicki is a Certified Personal Trainer and holds a degree in Exercise Science from the University of Delaware. She has additional certifications for group fitness, mat pilates, reformer pilates, group cycling and holistic nutrition. Vicki is the creator of V.Barre, a group fitness program that incorporates classical barre, pilates, strength and yoga movements.
As a personal trainer and fitness instructor, Vicki cares enormously about each of her clients and makes it her priority to help them reach their goals. As part of her commitment to the fitness industry, Vicki has also obtained recognition as an Aerobics and Fitness Association of America (AFAA) continuing education provider, enabling her to educate other fitness professionals.
Marina
Luna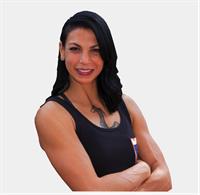 Marina Luna's practice of yoga has spanned for more than a decade. Through yoga, she has found that the greatest way to honor the body is through balance; a balance between strength and grace, movement and stillness, effort and ease. Marina has taught yoga in Asheville, North Carolina; Albany, New York; Brattleboro, Vermont; San Francisco, California; Atlanta, Georgia; and now in beautiful Sarasota, Florida. She finds yoga to beautifully ground her other passion, that of teaching and performing aerial arts, and blended the two by creating the aerial yoga program, Firefly, in 2010. She brings a joyful sense of curiosity to her classes where her love of music and motion is evident.
Melanie
Peters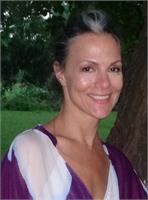 Melanie is a classically trained and certified Pilates & Barre instructor. Melanie fell in love with Pilates in 2002, was certified two years later in 2004, and has been teaching ever since. She has logged over 600 hundred hours of training with Bob Liekens and Susan Moran through Power Pilates NYC. Melanie was also trained in Barre by Veronica Combs in NYC. Her previous experience includes instructing in NYC for Power Pilates, Equinox and DLFit, a private celebrity studio in Soho.
Jill
Edwards